Which Nation Won?
The Grand Kingdom beta ended a few weeks ago for the PS4, and today we are very happy to announce that players on the PS Vita can give the game a whirl by downloading the LiteDEMO version on PSN.
I know the rest of you PS4 owners were planning on playing the demo as well, but unfortunately we've had some complications with running the demo at the same time as the digital pre-purchase on PSN. That means the PS4 demo won't be available until June 21. That said, if you're excited about the game, you can still pre-purchase it on PSN for the PS4 to save 10% and get some other goodies!
Oh, and did I mention that one of our graphic designers got super excited about the beta and put together a super-cool infographic? Well, now I have! Check it out, dood!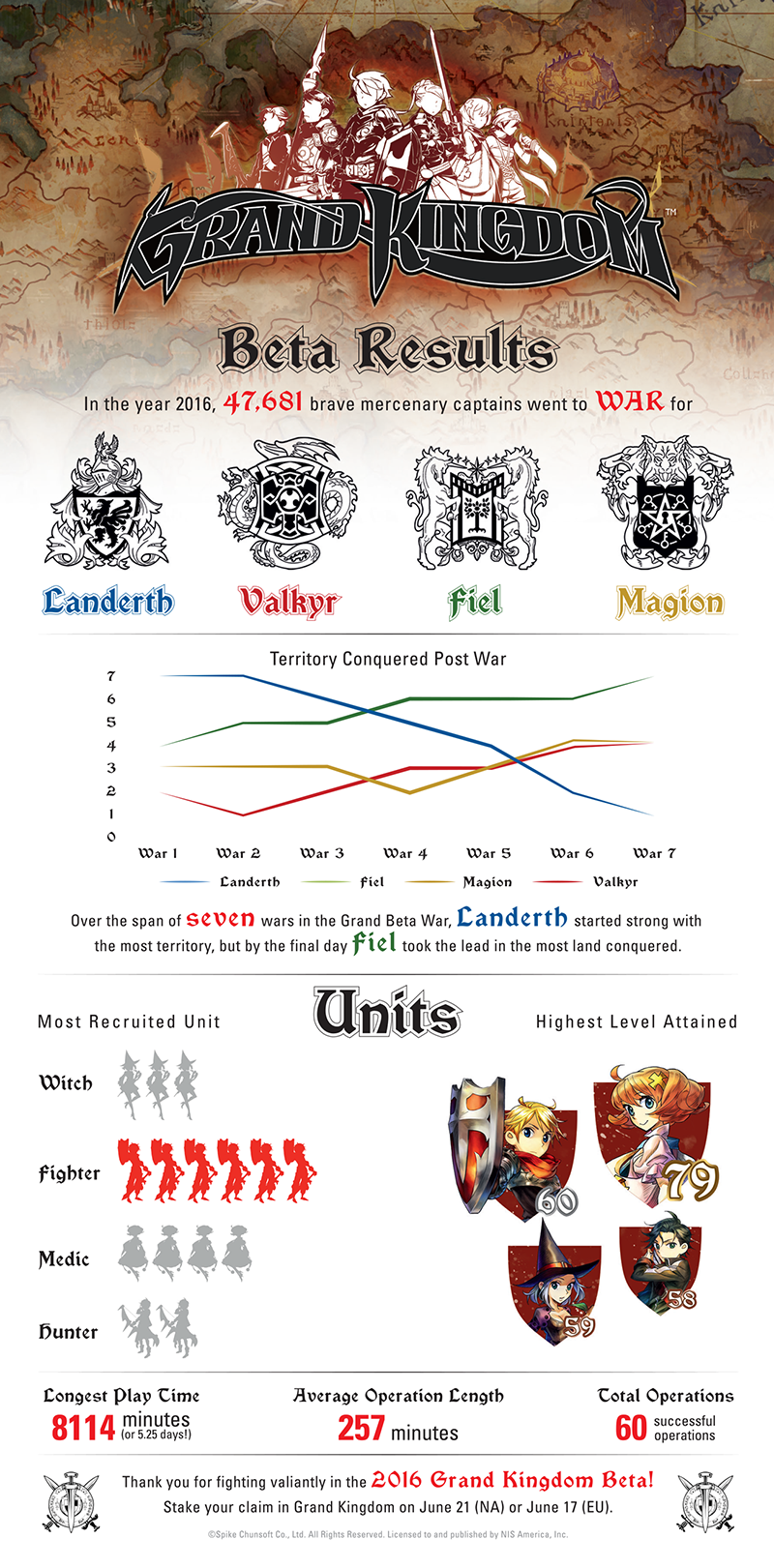 That's all for now, dood! If this is the first you've seen of Grand Kingdom, then make sure to learn more on our website, or swing by our online store to place your pre-order before the limited and grand editions sell out!
Later days, dood!
-Jordan