Are you ready for savings, dood?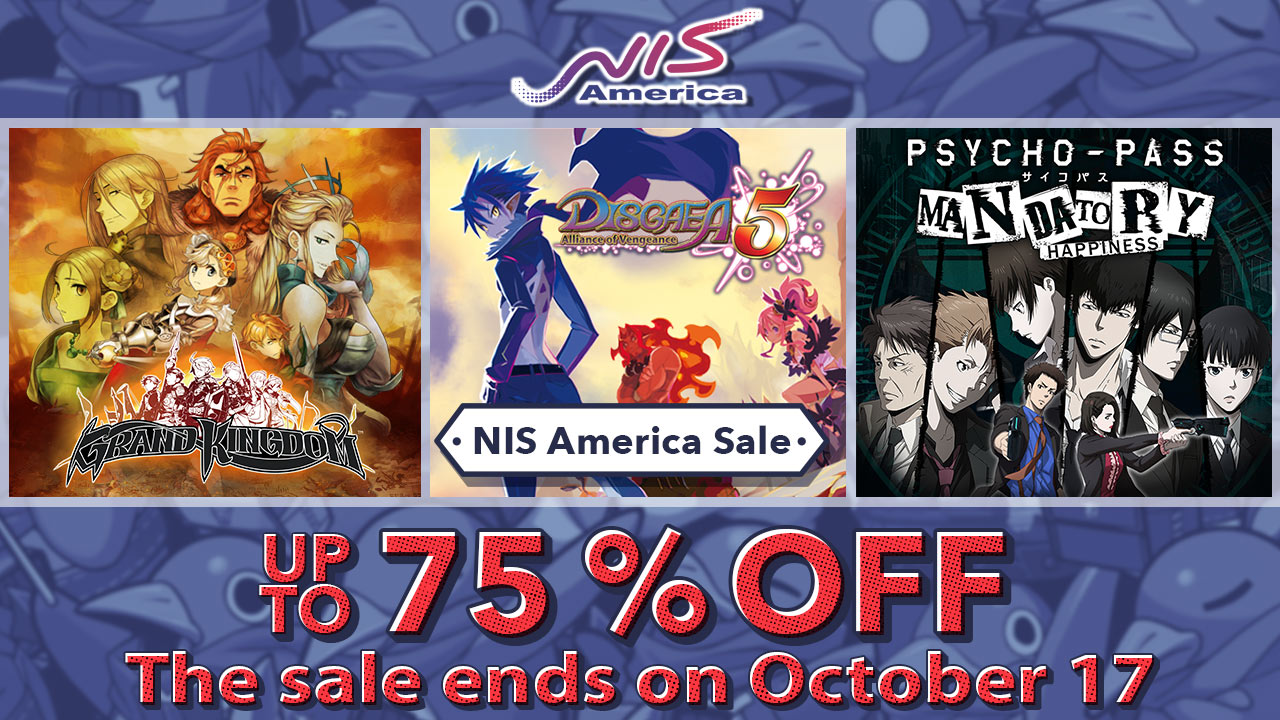 I hope you're ready for huge savings, dood! We're running a massive sale on PSN right now where you can save up to 75% (85% if you're a PS+ member) on more than 30 of our games!
A few of my favorite highlights...
50% off Disgaea 5: Alliance of Vengeance (and the Season Pass, dood!)
35% off Grand Kingdom
30% off PSYCHO-PASS: Mandatory Happiness
70% off Prinny: Can I Really Be The Hero?
and so much more!
Head over to the PlayStation Store to snag the savings, and don't forget to tell your friends, dood! Savings like this shouldn't be kept a secret. ;)
You're welcome, dood. :D
-Jordan