This title is no longer available for purchase.
Meet Mayu. She is a cat god, but because she could not stop getting in trouble, she has been cast down from the heavens and is now doomed to suffer on Earth! Oh, no! But then, one day, she is taken in by the earnest and kind Yuzu, who owns an antiques shop called "Antiques Unlimited." As Yuzu is quick to learn, Mayu's laziness knows no bounds, as she would rather play video games than turn over a new leaf. The everyday tales of this cat god and her harrowing adventures to the candy shop, a landfill, and a beach resort show Mayu and her friends that sometimes, the simplest things in life are the best. There is also Gonta, who is obsessed with Yuzu, but Mayu wanted his role in this summary to be minimal. So there you have it.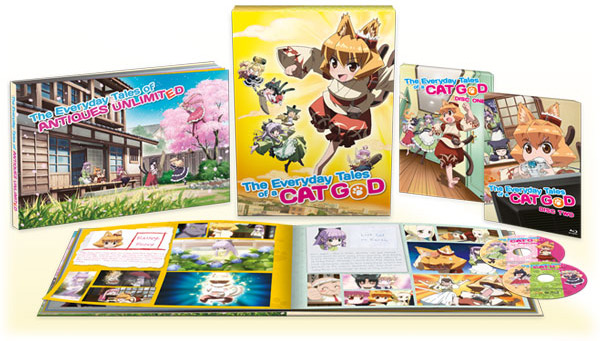 Complete Series Premium Edition
Release Date: June 4th, 2013
Genre: Slice-of-life, comedy, fantasy
Age Rating: Teen
2 Blu-ray disc set
Total of 12 episodes + 1 (OVA)
Runtime: 308 mins
Original Japanese voice acting with English subtitles
Bonus content: Clean openings and endings for each episode, 7 bonus mini-episodes
Premium box with bonus item: 32-page hardcover art book (approx. 11" x 7") that that provides a deeper viewing experience with illustrations, and additional personal touches provided by each of the characters from The Everyday Tales of a Cat God!
*This product is for sale and use on playback units only within licensed territories. It is not intended to function in any other region.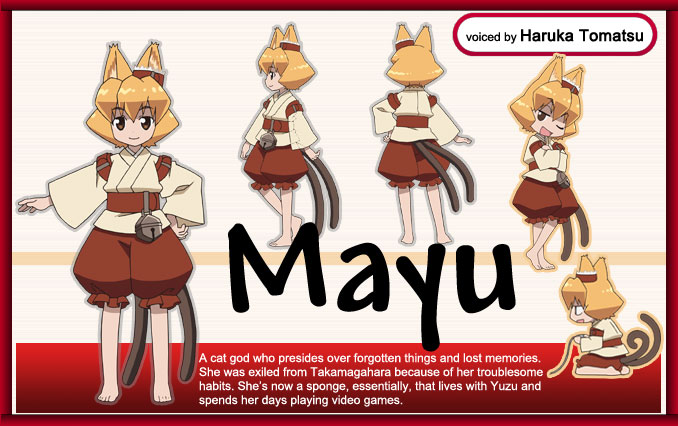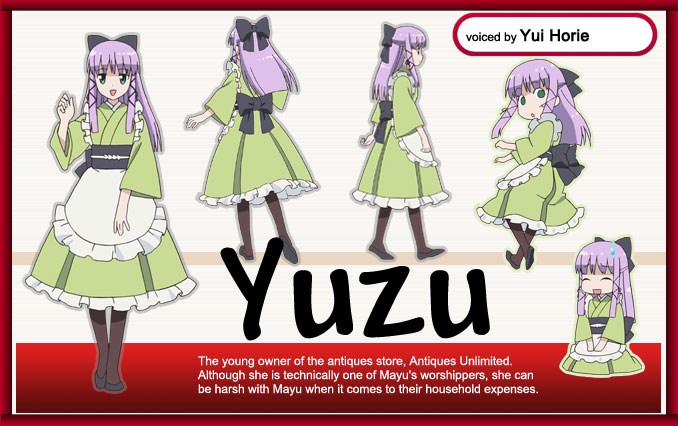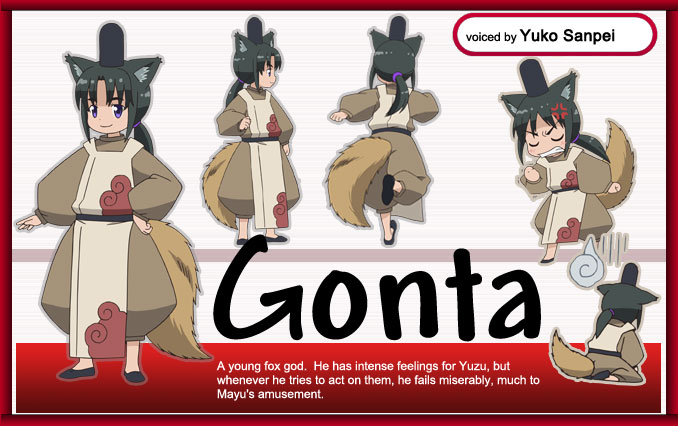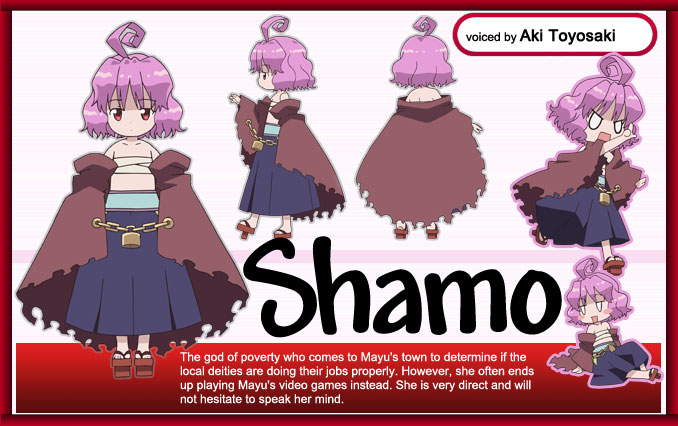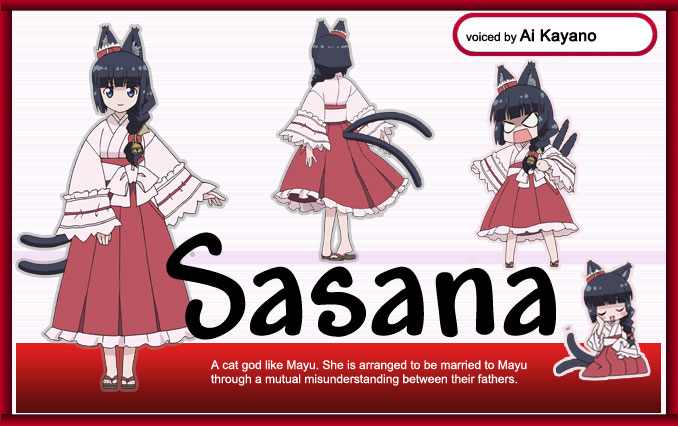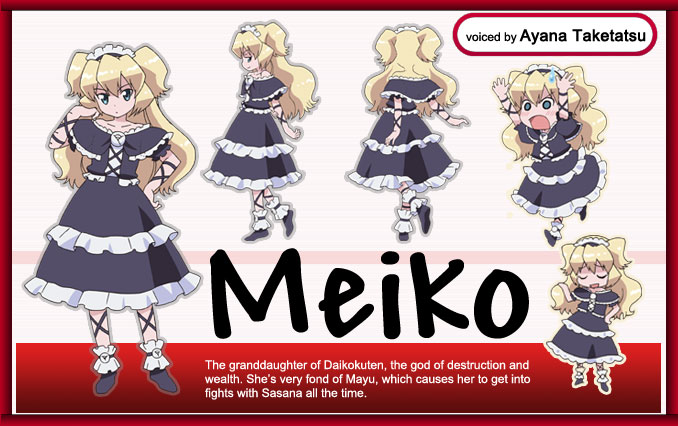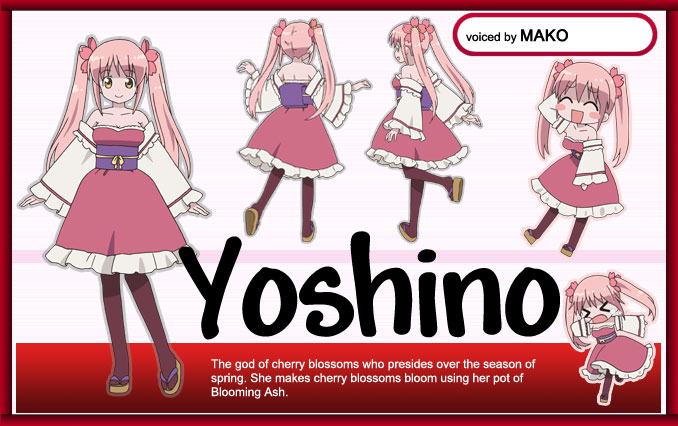 Cast
Mayu
Haruka Tomatsu
Yuzu Komiya
Yui Horie
Sasana Shousouin
Ai Kayano
Meiko
Ayana Taketatsu
Yoshino
MAKO
Gonta
Yuko Sanpei
Shamo
Aki Toyosaki
Staff
Original Comic
FLIPFLOPs
(AKITASHOTEN "Champion Red Ichigo")
Director
Hiroaki Sakurai
Series Composition / Screenplay
Touko Machida
Screenplay
Tomoko Komparu
Tatsuya Takahashi
Masahiro Yokotani
Character Design / Animation Supervisor
Atsuko Watanabe
Art Setting
Design Office Mecaman
Art Director
Yoshihiro Nakamura
Color Design
Sachiko Urushido
Director of Photography
Hideki Imaizumi
Editor
Takeshi Sakurai
Music
Jun Abe
Seiji Muto
Sound Director
Yasunori Ebina
Animation Production
AIC PLUS+
Production
"Nekogami Yaoyorozu" Partners
Opening Theme
Kamisama to Issho
(Together With Our God)
"Mayu" - Haruka Tomatsu
"Yuzu Komiya" - Yui Horie
Ending Theme
Oh My God♥
Haruka Tomatsu
Tale 7: Ending Theme
Yaoyorozu Ondo
(Antiques Unlimited Marching Song )
"Mayu" - Haruka Tomatsu
"Gonta" - Yuko Sanpei