Chika Ogiue begins her third year as the new president of "The Society for the Study of Modern Visual Culture," AKA Genshiken. Remembering how difficult it was to recruit new members last year, she comes up with a plan for gathering interest in the club. During recruitment, the former Genshiken president Kanako Ono dresses up in cosplay while Ogiue shows off her drawing skills with an impressive impromptu illustration. This attracts two new female members: Rika Yoshitake and Mirei Yajima. Maybe it's because birds of a feather flock together, but both turn out to be fujoshis, or "rotten girls," who are obsessed with the Boys' Love genre. Then, a beauty with gorgeous chestnut hair arrives at the clubroom looking to join. But, his true identity is revealed as a wig-wearing cross-dresser...
After welcoming the new students with unique personalities, the story of "Genshiken Second Generation" begins!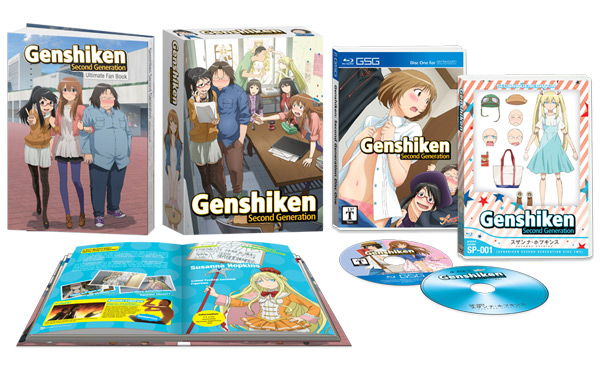 Genshiken Second Generation
Premium Edition
Release Date: February 3rd, 2015
Genre: Slice of Life, Comedy
Age Rating: Teen
2 Blu-ray disc set
Total of 13 episodes
Runtime: 308 mins
Original Japanese voice acting with English subtitles
(subtitles on Blu-ray discs cannot be turned off)
Bonus content: Clean Openings, Clean Endings, Bonus Shorts (Genshiken Discussion Topics).
Premium Box with a full-color, 64-page hardcover art book with episode guide, detailed character info, interviews with cast members & production staff, otaku terminology guide, and gorgeous full color illustrations.
*This product is for sale and use on playback units only within licensed territories. It is not intended to function in any other region.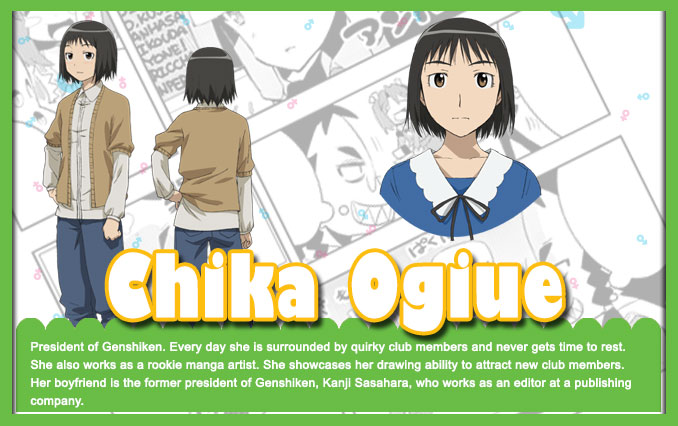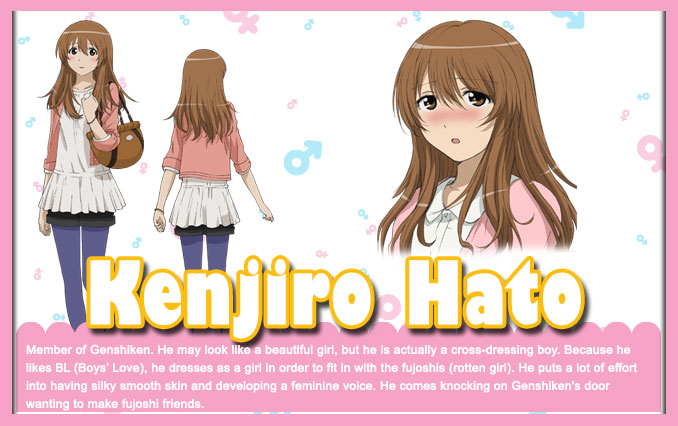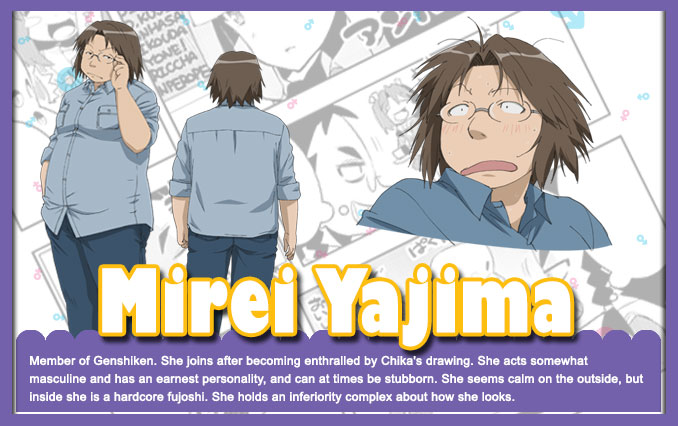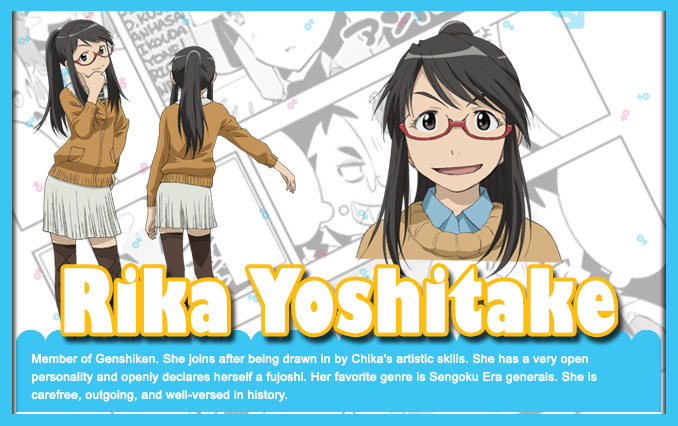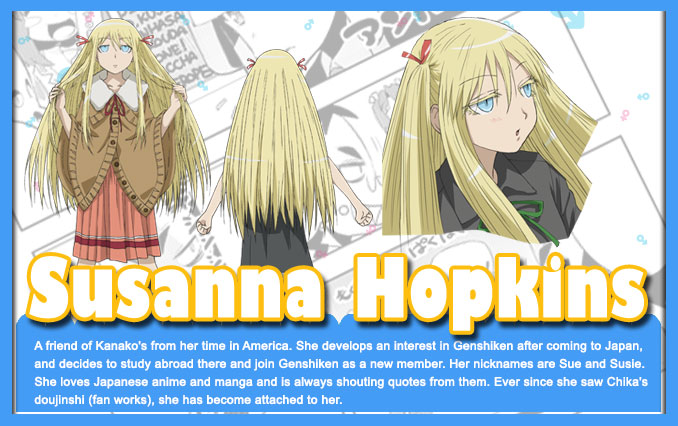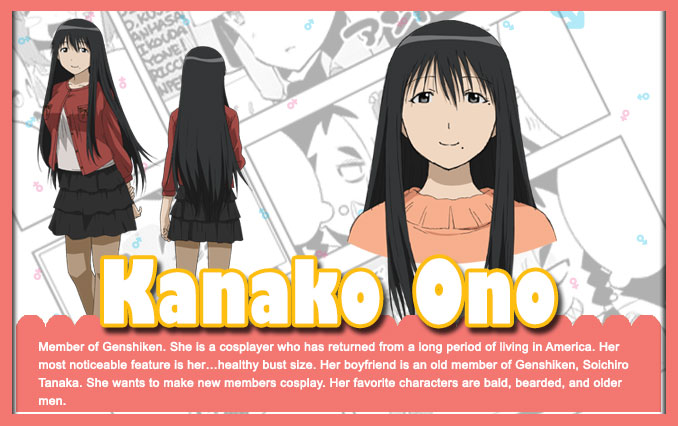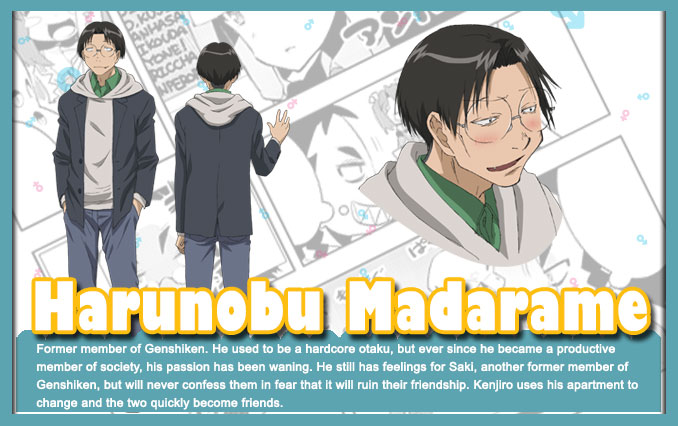 Staff
Original Comic
Shimoku Kio
Serialized in Afternoon (Kodansha)
Production Supervisors
Atsushi Moriyama
Nobuyasu Suzuki
Executive Producers
Go Nakanishi
Takuya Matsushita
Producers
Haruki Hayashi
Junichiro Tsuchiya
Director / Sound Director
Tsutomu Mizushima
Series Composition
Michiko Yokote
Character Design
Junichiro Taniguchi
Clothing Design
Takayuki Uragami
Prop Design
Shingo Takenaka
Animation Supervisors
Junichiro Taniguchi
Toshihisa Kaiya
Art Director
Ichiro Tatsuda (Studio Fuga)
Art Setting
Katsufumi Hariu (Studio Fuga)
Color Design
Emiko Ueno
Director of Photography
Fumio Furukawa
Editor
Junichi Uematsu
3DCGI
DandeLion Animation Studio, LLC.
Music
Shuichiro Fukuhiro
Music Production
STARCHILD RECORDS
Sound Effects
Yasumasa Koyama
Sound Production
Dream Force Inc.
Recording Studio
Seion Studio
Animation Producer
Keiko Matsushita
Animation Production
Production I.G
Production
Genshiken Second Season Project
Cast
Chika Ogiue
Nozomi Yamamoto
Rika Yoshitake
Sumire Uesaka
Mirei Yajima
Yumi Uchiyama
Kenjiro Hato
Ai Kakuma
Kazutomi Yamamoto
Kanako Ono
Yukana
Manabu Kuchiki
Jun Fukuyama
Susanna Hopkins
Naomi Ozora
Harunobu Madarame
Kazuyuki Okitsu
Kanji Sasahara
Tatsuya Kohashi
Makoto Kosaka
Momoko Ohara
Saki Kasukabe
Rina Sato
Soichiro Tanaka
Takayuki Kondo
Mitsunori Kugayama
Hiroki Yasumoto
Angela Burton
Misa Kobayashi
Keiko Sasahara
Ikumi Hayama
Kumiko Yabusaki
Madoka Yonezawa
Naoko Asada
Konomi Tada
Kaminaga
Mamiko Noto