Choose your nation!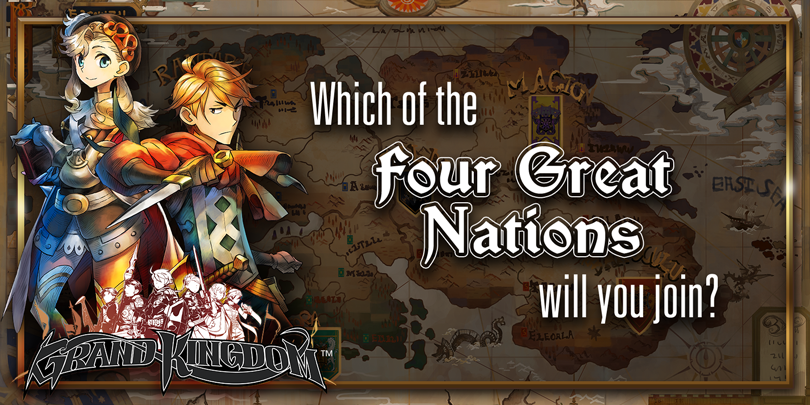 Bada-bada-badaaa!!! (That's my trumpet sound.) I'm here with some extra information about each of the Four Great Nations in Grand Kingdom, as well as a poll! And not just any poll, a poll that you could win prizes for participating in!
Prizes? Yes, prizes! Participate in our poll, and you'll have a chance to win one of four (4) copies of Grand Kingdom so you can join the war on June 21 (June 17 in EU). We'll be choosing three random voters to win a standard edition of the game for either the PlayStation 4 or Vita (winner chooses!), and one random voter to win a Grand Edition for either the PlayStation 4 or Vita. Check out all the editions of the game on the NISA Online Store.
Alrighty, now let's learn a bit about the Four Great Nations of Resonail so that you're a well-educated voter! (If you want to vote irresponsibly, I guess you could go ahead and vote right now...)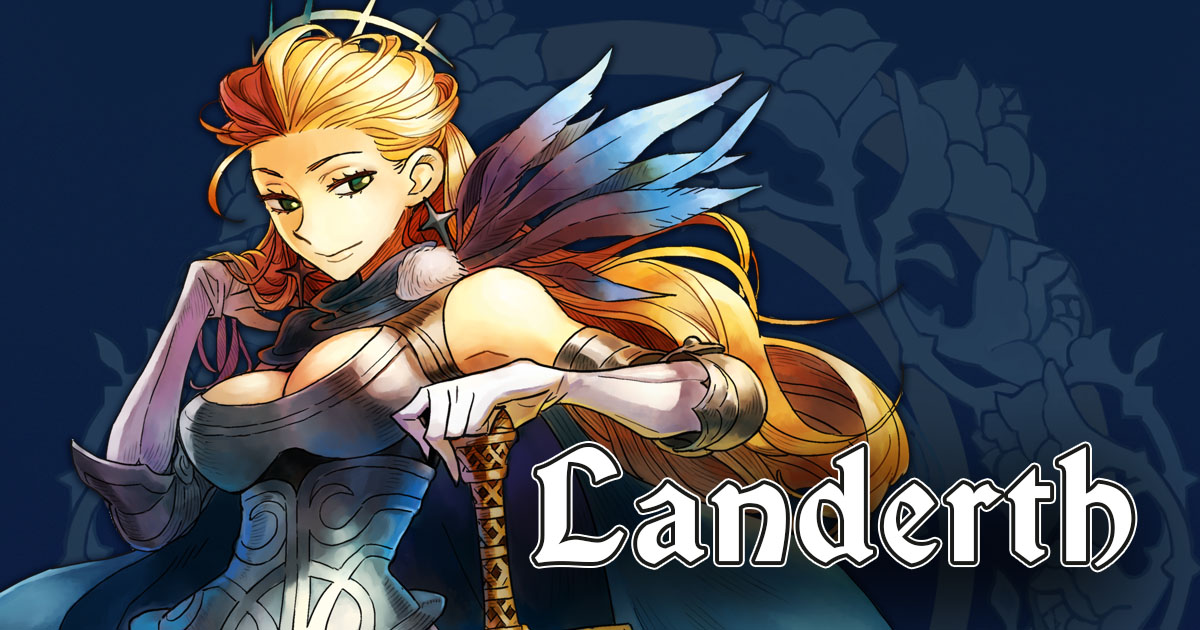 If you're a proud and noble fellow (or lass - or Prinny) you might find Landerth to be a good home. This nation is ruled by the kind yet stern Gladius Ringland. Her people are beholden to the laws of her land and place a high level of importance on justice. They are also incredibly brave — the queen herself has been known to join the front lines to battle with her troops, which may have inspired a minstrel or two to write a song for her. If you're a paragon of the community, or a straight-laced knight, you'd be right at home in Landerth.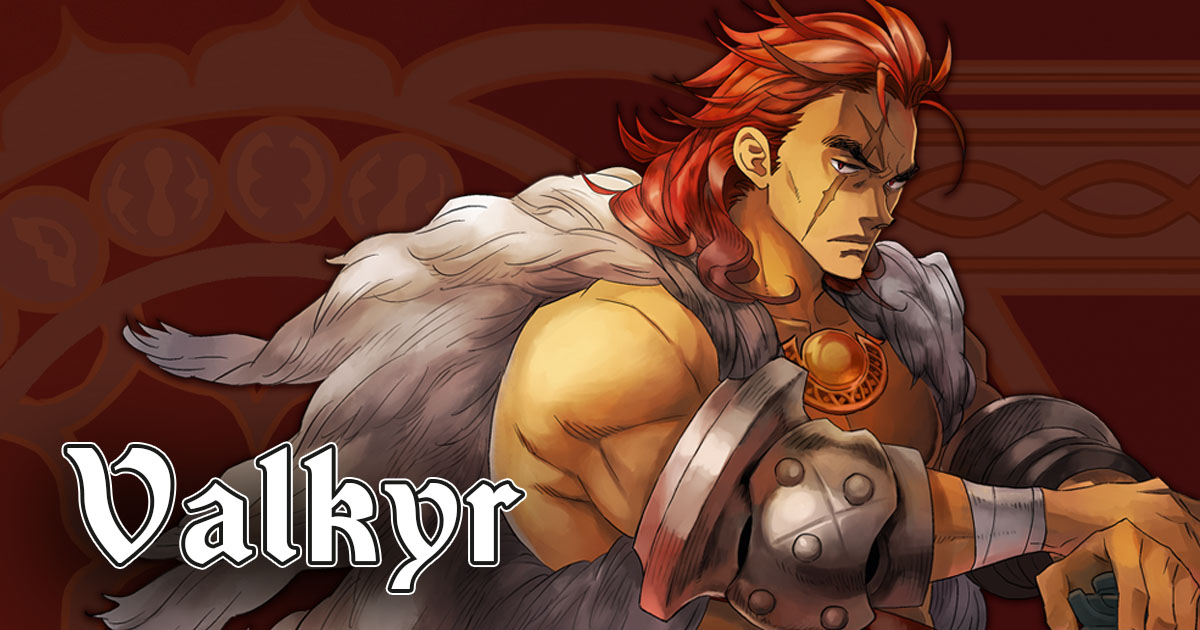 The people of Valkyr are what you might expect of those who live the life of clansmen wedged between enormous mountains and a sea without end. They live a life of battle, and the strongest among them come to rule. Their current leader, Graham Berngarde, is said to have accomplished amazing feats — some have even claimed that he decapitated a dragon with a single swing of his sword, while I've heard tell that he slaughtered an entire troop of soldiers using only his fists. But, well, you know how rumors are. If you're not afraid of proving yourself in a fight, and live for the thrill of battle, the people of Valkyr will welcome you with open arms.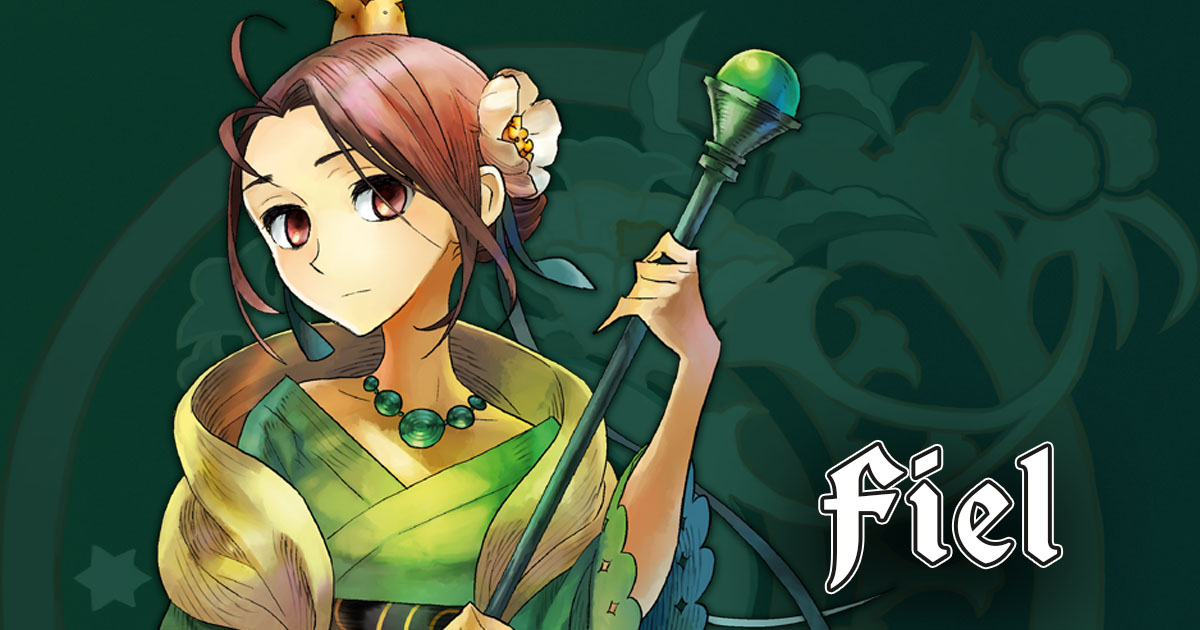 Fiel is a nation ruled by Precia Teller. Who is Precia? Well, she's a compassionate woman who sees herself as sort of a mother figure for her subjects despite appearing remarkably youthful. She cares deeply about the people of her nation, many of whom are refugees who have found their way to her care one way or another. You might not know it from looking at her, but Precia is actually a witch, and is adept in the ways of magic. It wouldn't be unfair to say that those who desire belonging and acceptance would find Fiel to be a perfect home.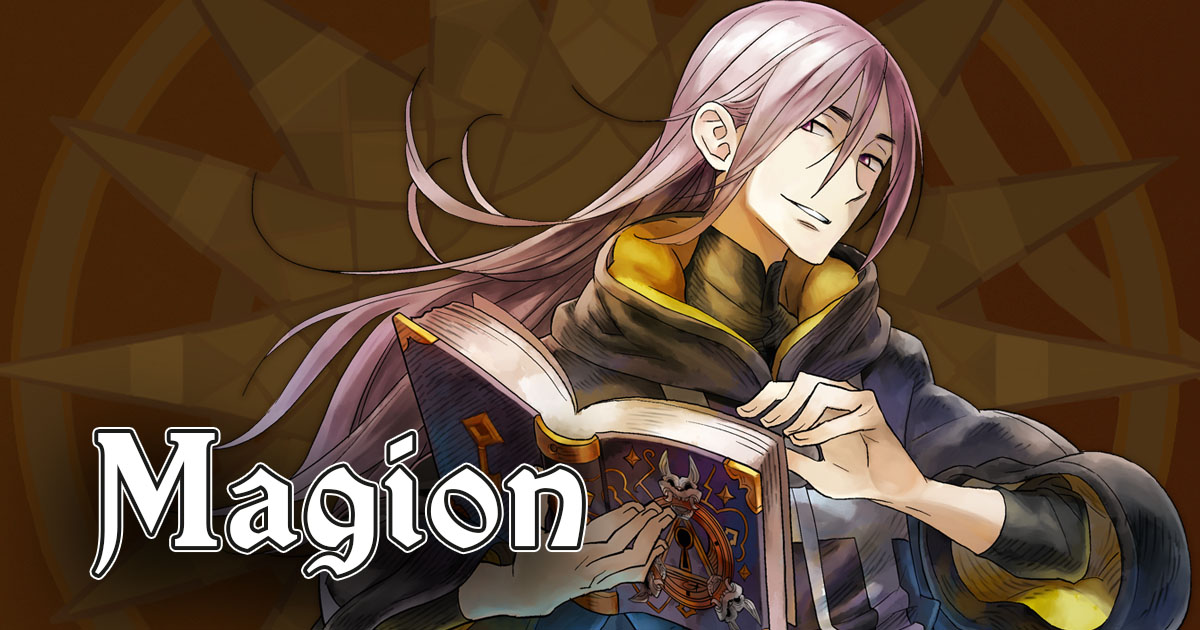 Magion... sounds like 'Magic', huh? I wonder if that was on purpose. Nah... Anyway! This is a land of magic, and is ruled by a wise young man by the name of Julius uh... Wiseman. The people of Magion are resourceful, I mean, they have to be because they live smack-dab in the middle of a barren wasteland. Without much in the way of natural resources, the people have adapted and forged their way forward on the strength of their intellect, and now wield magical technology many other residents of Resonail may only marvel at. Those who are quick of wit and resourceful in their planning just might find themselves in Magion, if there was some sort of magical hat choosing where they ended up.
If you want to find out more about any of the nations, or
Grand Kingdom
in general, I have
the perfect website for you
! And now, without further ado, let's get on to choosing your nation and trying to win a prize, dood! We'll be giving away
three (3) standard editions
of
Grand Kingdom
and
one (1) Grand Edition!
TO ENTER
Go to our official poll page on Facebook.
Vote for your favorite nation. You'll have to enter your email so that we can contact you in case you win.
Smile! That's it!
I'd recommend sharing with your friends so that they have a chance to win too. :)
ENTRY PERIOD
Entries will open March 2, 2016 at 12:00pm PST.
Entries will close April 2, 2016 at 12:00pm PST.
WINNERS
Winners will be chosen at random from the entries received.
Winners will be contacted via email and will have five (5) days to respond. After this period, a new winner may be chosen.
Winners will be contacted by April 16, 2016. Winners will be announced on May 2, 2016.
Winner must be at least 18 years of age.
Void where prohibited.
Prizes will be shipped upon the release of the game.
Additional contest rules may be found on our official rules page.
That's all, dood! I'm looking forward to seeing which nation gets the most sardines, er... votes!
Yours in Prinny,
-Jordan