Entry Two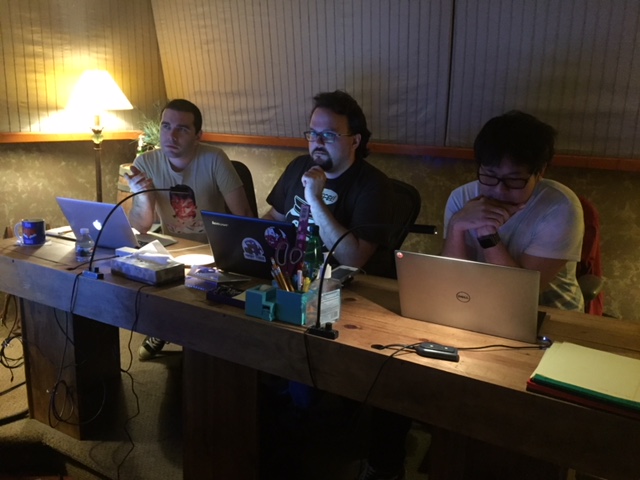 Hello everyone,
Alan here with your weekly update. I'm writing today's entry from the voice recording studio!
We completed the script for the voiced lines on Monday and did a complete read of the lines to check for flow and consistency. (That was the picture that graced the blog from last week.) As we go through the recording process, it's not uncommon to make edits based on feedback from the director, the talent, or simply because we decide something works a little better. But by and large, the new script is set.
As to the scope of this project, as we ended up rewriting nearly 100% of the script, we will be re-recording nearly everything. The only lines that will be kept are battle lines (exertion noises and the like) and some incidentals. Now would also be a good time to mention that we intend to bring back the entire cast from the first time around.
So far, we've finished our first session with Laxia and Sahad and things are going well!

Talk to you soon!
Alan